2021 - 2022 Championships
---
2021-22
Western Canadian Ringette Championship Results
10 teams and 150+ athletes from across western Canada in the U14AA division travelled into big sky country and came together in Regina, SK to rise to the challenge of the Western Canadian Ringette Championships.
Three days of hard-fought battles landed U14AA Blue just outside the medal rounds and Team Alberta (U14AA White) dug deep and won thru their semi-final where they successfully challenged for gold, winning the championships to cap off a great weekend of ringette. Congratulations to everyone that participated at WCRCs!

Team Alberta (U14AA White) wins Gold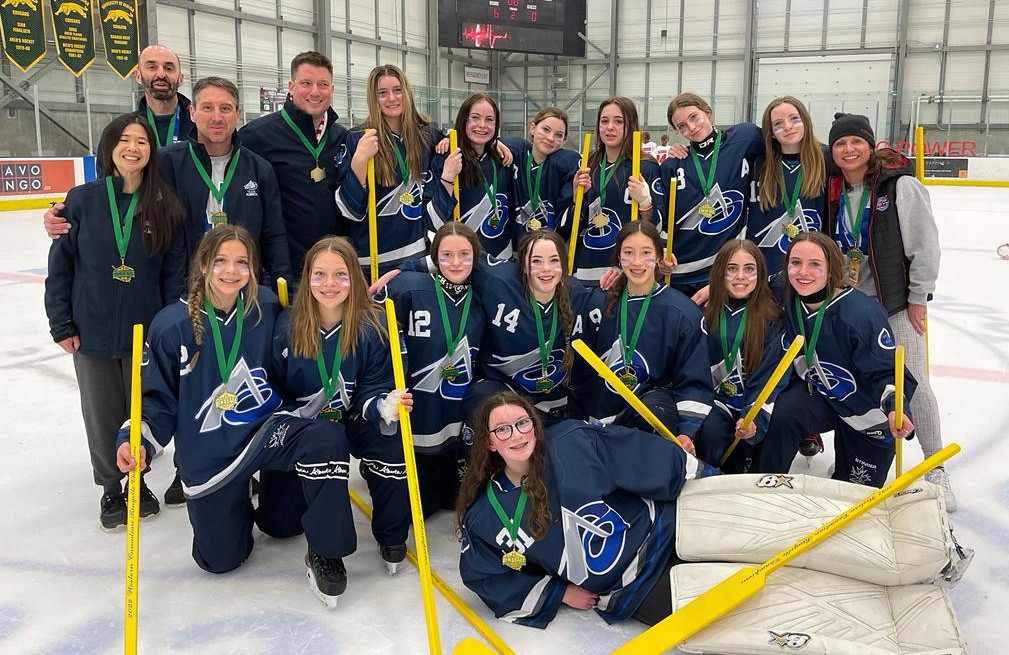 Canadian Ringette Championship Results
18 teams in each of the U16AA and U19AA divisions, representing 550+ athletes, travelled from across Canada to Calgary, AB, to lock horns in the foothills of the Canadian rocky mountains for the Canadian Ringette Championships. Under the leadership of the incredible CRC Committee, our superb ringette commmunity of volunteers came together, managed through challenges, and successfully hosted the national championship tournament. And what a tournament it was, Bringing Back the Energy!
In the U16AA Division, teams Matrix and Grit competed hard through the week, but missed the medal rounds with Matrix losing in the quarter-finals of the championship round and Grit losing in the semi-finals of the consolation round. U16AA Surge won through their quarter-final match of the championship round, but was stymied in the semi-finals. Surge went on to win their next match, securing the Bronze Medal.
In the U19AA Division, Team Alberta (Compete) and Raid worked hard through their regular round matches and both qualified for the championship round. After winning through their quarter-final match, Team Alberta (Compete) lost their semi-final match but fought back in their next game to win the Bronze Medal. Team Raid won through their semi-final match to qualify for the gold medal match where they fought hard and won the Silver Medal.
An incredible week of ringette for the athletes, volunteers, and CRC Committee!
U16AA Surge wins Bronze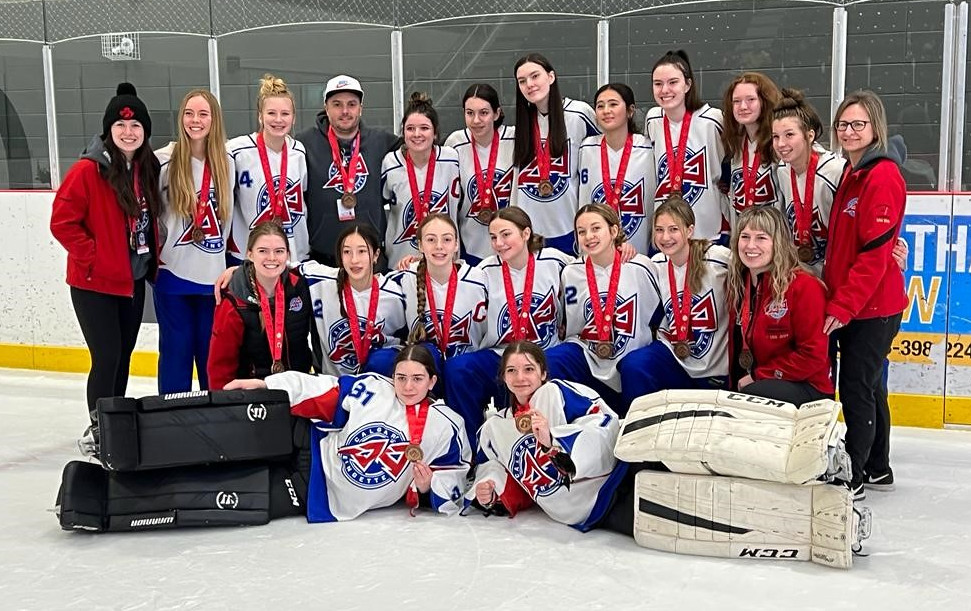 U19AA Raid wins Silver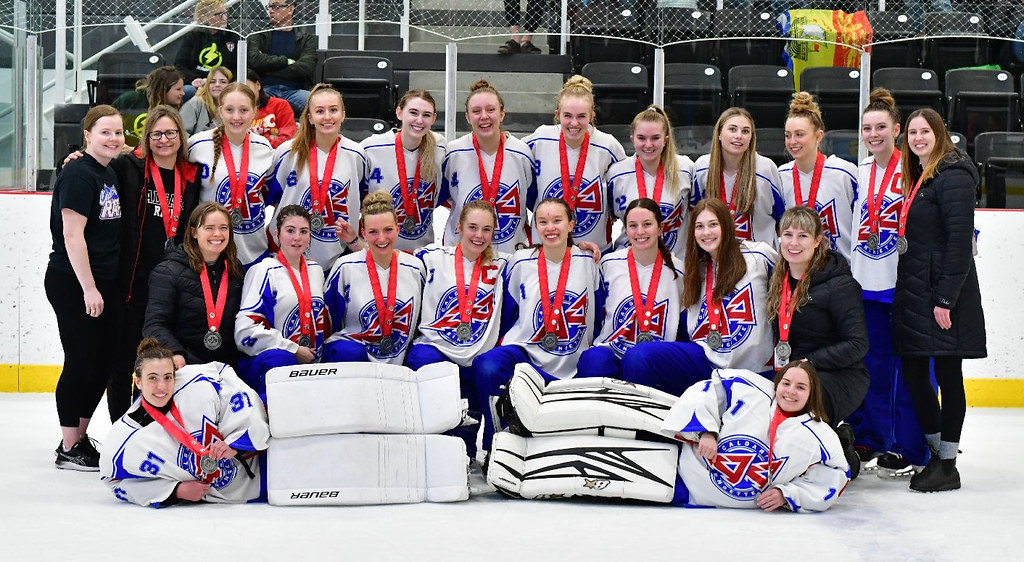 Team Alberta (U19AA Compete) wins Bronze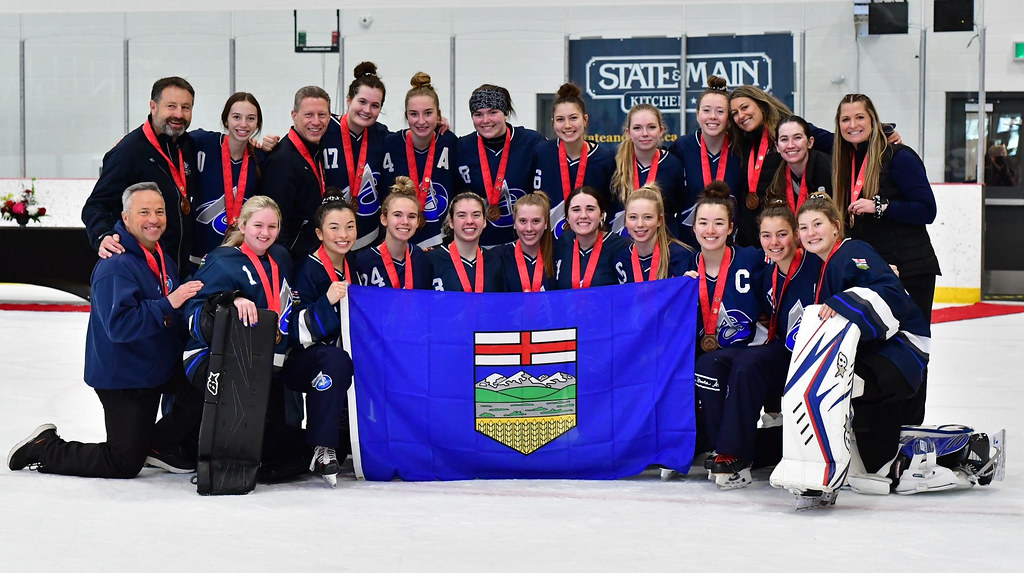 AB Provincial Championship Results
Sherwood Park, AB hosted the 2022 Alberta Provincial Championships in the U14AA, U16AA, and U19AA divisions featuring 25 teams and 375+ athletes.
It was a weekend of fierce competition and perseverance with teams coming together from across Alberta. The Calgary AA teams met their challenges head on and played with courage and determination.
The official 2022 Alberta Provincial results: Ringette Alberta
Game Scores: U14AA U16AA U19AA
Congratulations to all the teams and their achievements.
U14AA White wins Gold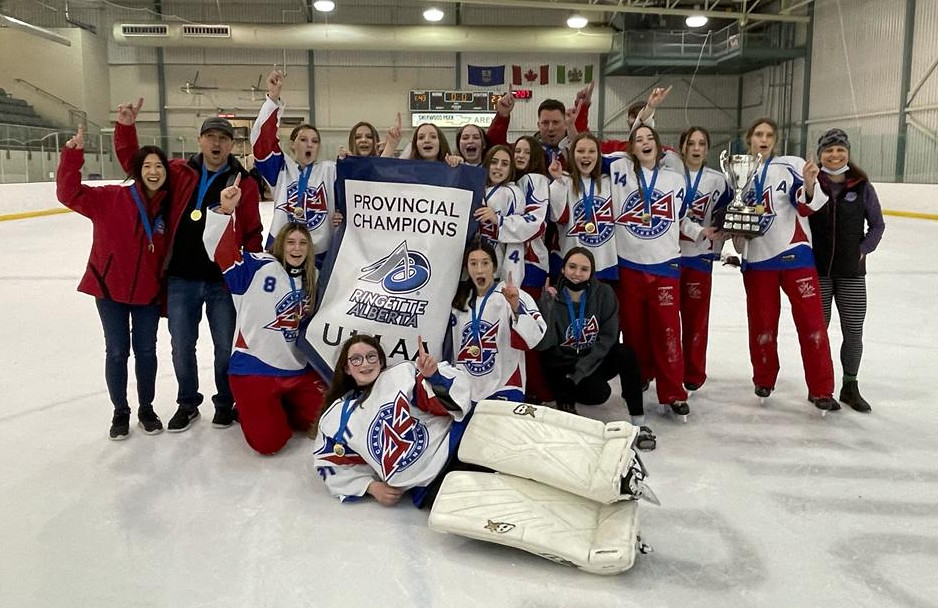 U14AA Blue wins Bronze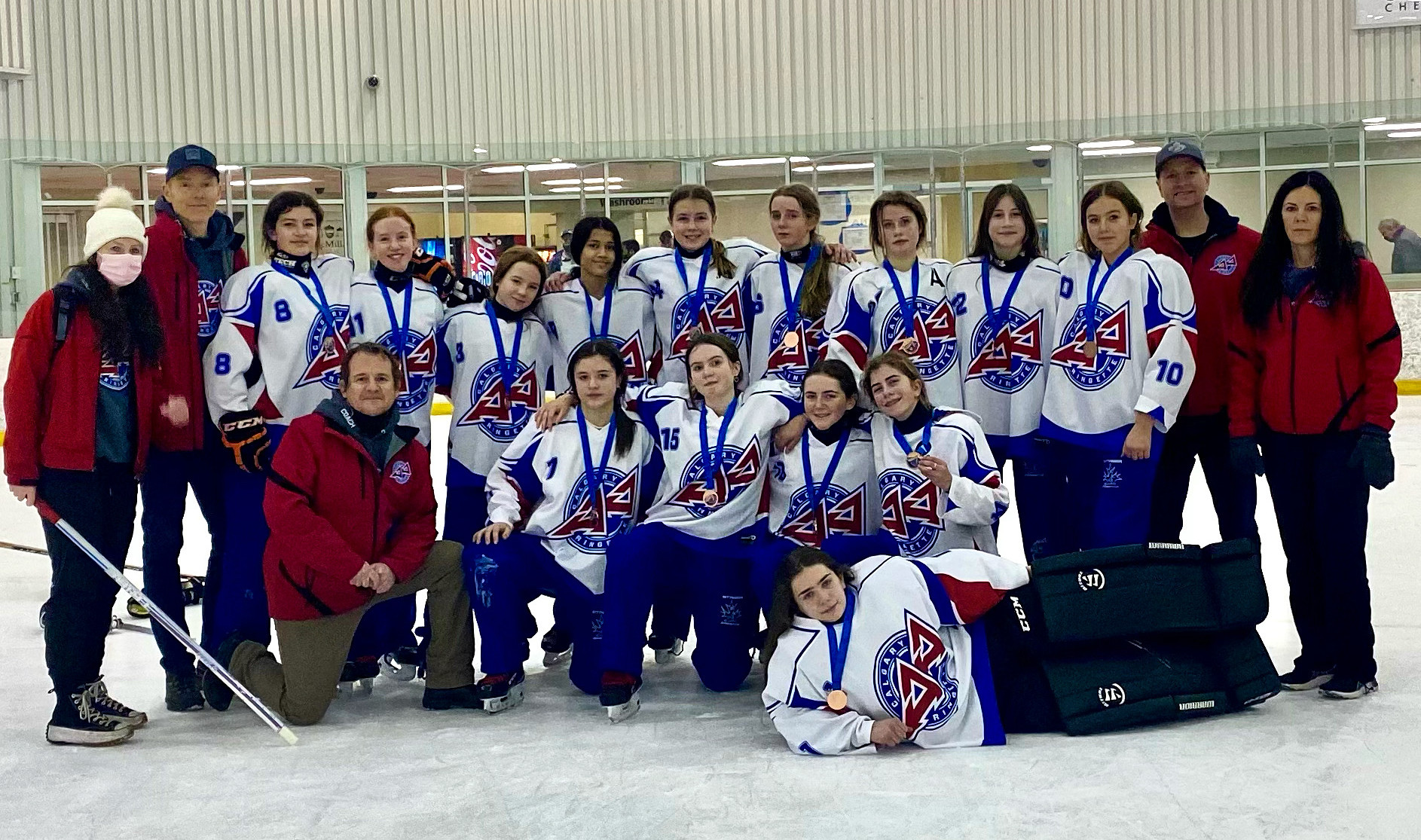 U16AA Surge wins Silver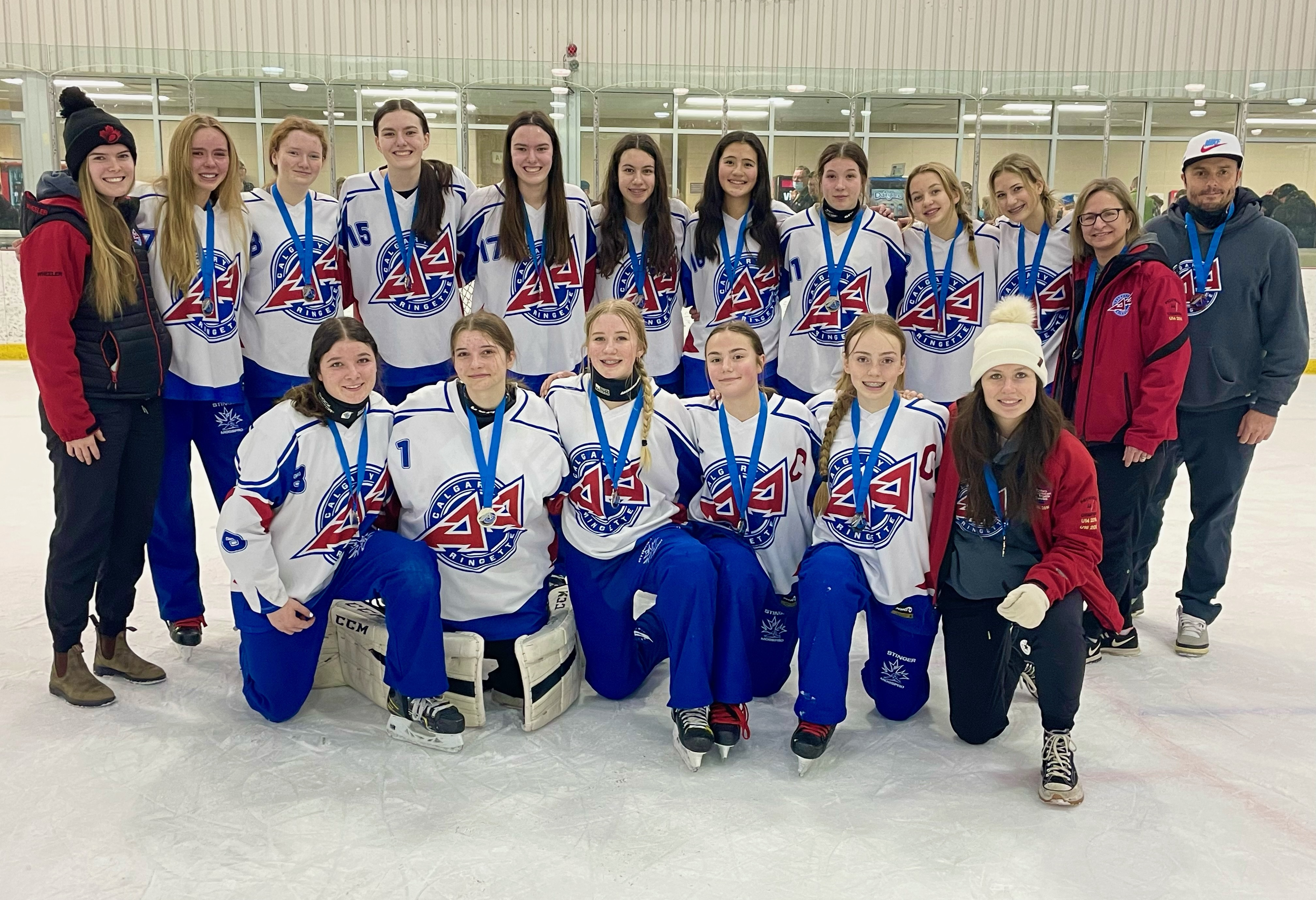 U19AA Compete wins Gold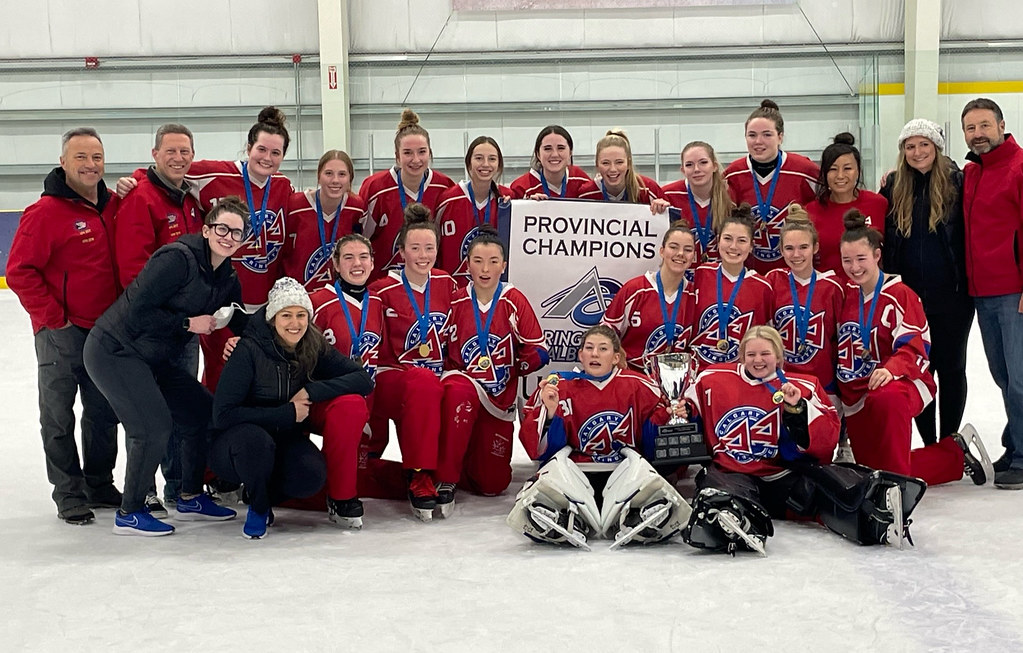 U19AA Raid wins Silver