U16AA Tournament Results 2021/22
---
Red Deer, AB: Gold for U16AA Surge at the Friends on Ice Tournament
January 7-9 — The turkey was done and the new year had dawned, so U16AA Surge and U16AA Grit journeyed north on the QEII to Red Deer to join in the first tournament of 2022. The bitter -30C prairie cold stoked the fire in these elite athletes who locked horns with two other teams in the battle for Alberta. The weekend was filled with stiff competition and both teams battled hard with U16AA Surge making the final and striking gold. Well played by all of these athletes!
U16AA Surge wins Gold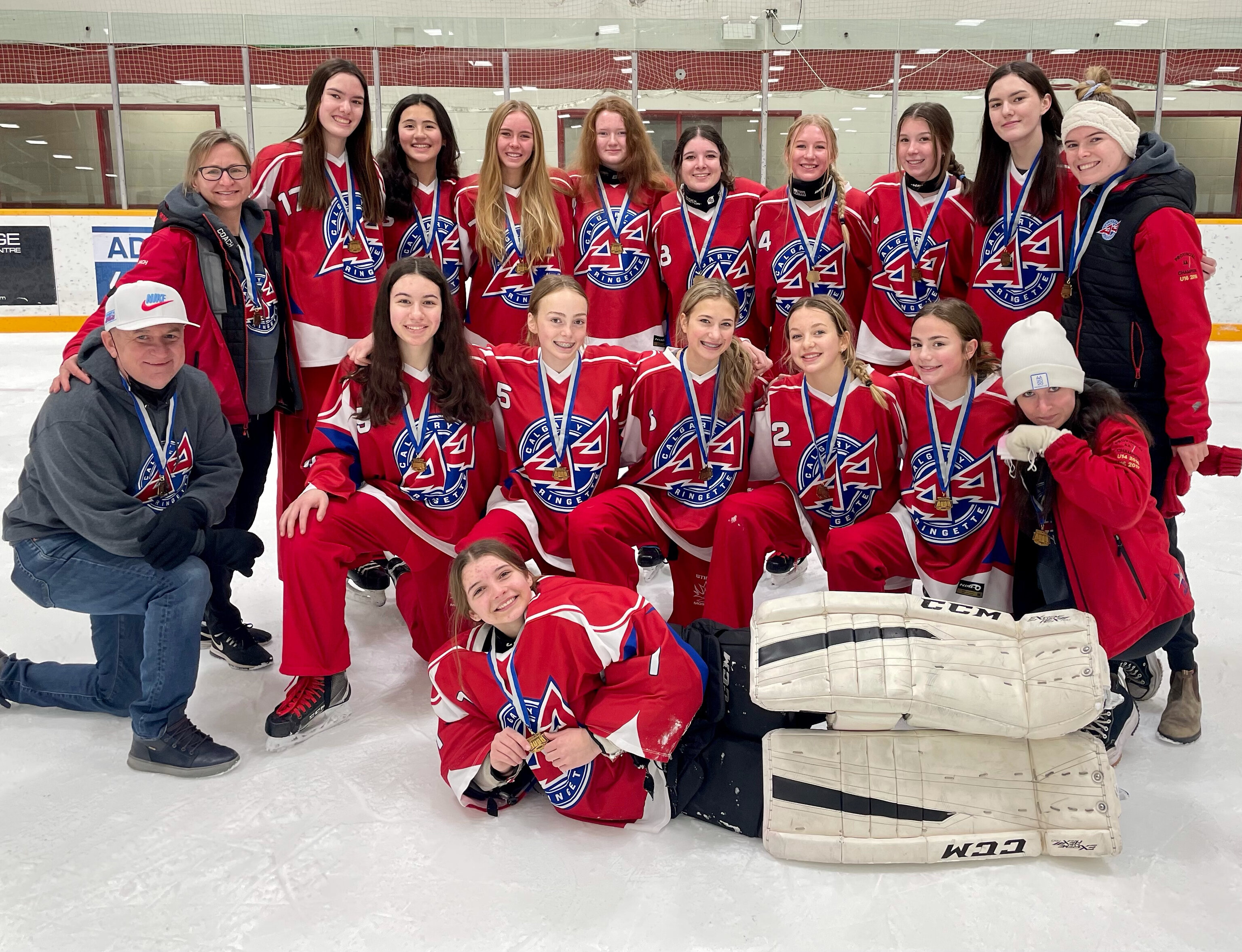 Rosemary, AB: Gold for U16AA Surge at The Rose XXI Tournament
December 17-19 — The frigid cold weather couldn't stop the friendly Village of Rosemary, who opened their arms to welcome U16AA Surge, U16AA Matrix, and 4 other U16AA teams from Alberta and Saskatchewan. The small town community rink with a rich hockey history, being the home to the former Rosemary Rockets, put ringette lines into their ice for the first time for our inaugural Rose Tournament and some local sports fans dropped by and were introduced to ringette! But the village charm didn't dampen the intensity and fighting spirit that these six teams brought to southern AB. — every game of regular tournament play was a hard fought battle. U16AA Matrix brought their moxie to the bronze medal match but missed the podium. U16AA Surge went on to the finals and in a back-and-forth nail-biter of a game, they prevailed and broke the tied score in the dying seconds of the match. A great weekend of ringette by everyone!
U16AA Surge wins Gold