U19AA Tournament Results 2021/22
---
2021-22
Leduc, AB: Gold for U19AA Raid at the Edmonton Wood Tournament
December 3-5 — North on the QEII, Leduc welcomed our U19AA teams and 6 others from across Western Canada. The two sister teams met each other in the semi-finals with U19AA Raid prevailing to play in the gold medal final and U19AA Compete playing for the bronze medal. U19AA Raid fell behind early in the final but with fans on the edge of their seats, they dug deep and clawed their way back to narrowly defeat their opponents to win gold. U19AA Compete narrowly missed the bronze medal in another tough match. Well played by everyone!
U19AA Raid wins Gold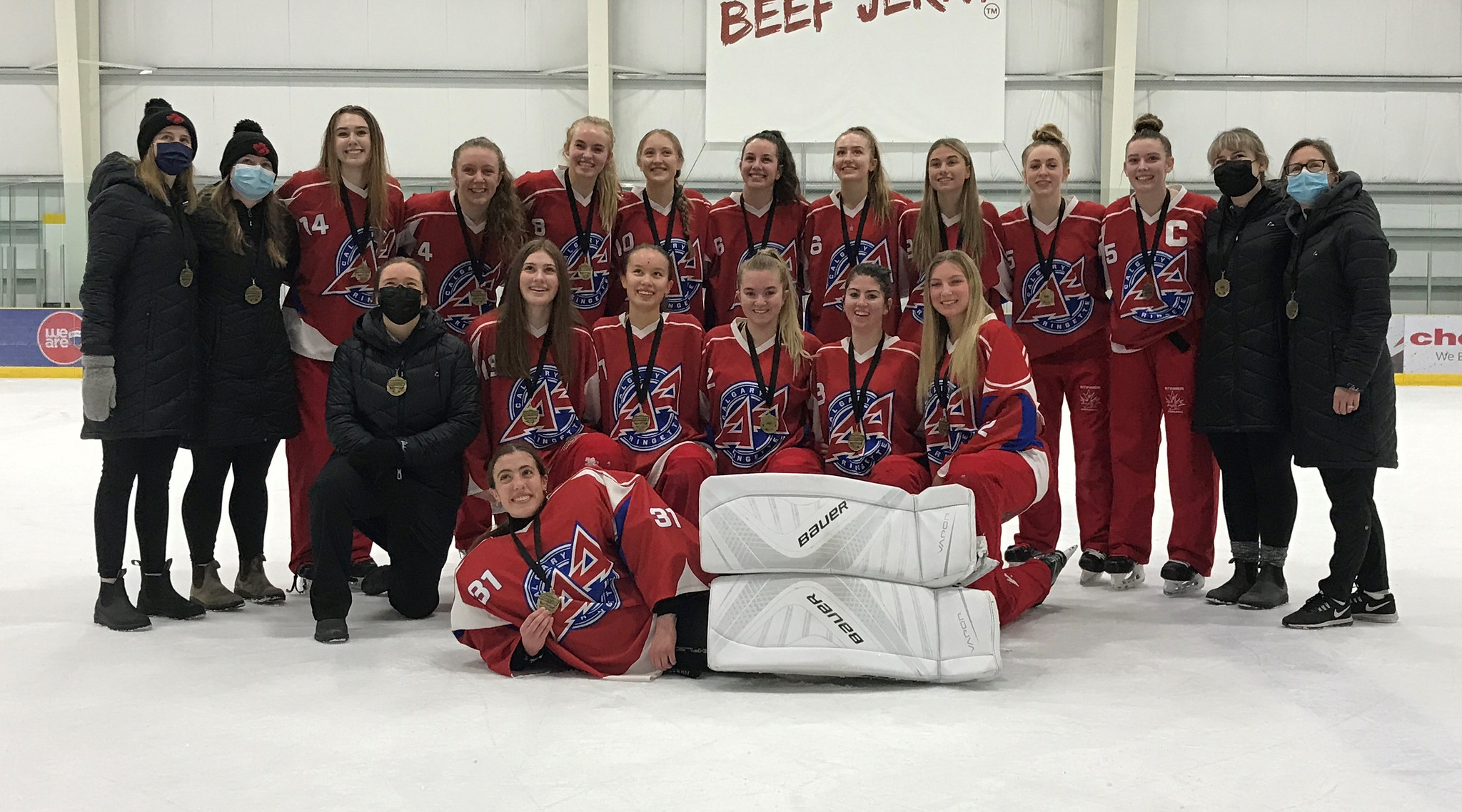 Saskatoon, SK: Gold and Silver for U19AA Raid and U19AA Compete, respectively, at the Bernadette Price Memorial Tournament
November 12-14 — The U19AA teams journeyed into Big Sky Country to lock horns with 8 other teams from across Western Canada. The teams persevered through intense competition in group play to face each other in the Battle of Alberta for the gold medal. The gold medal match lived up to the hype as both teams pushed each other to greater heights as the clock counted down. Ultimately, U19AA Raid claimed the gold medal and U19AA Compete the silver medal. Hard fought, but always Friends First.
U19AA Raid wins Gold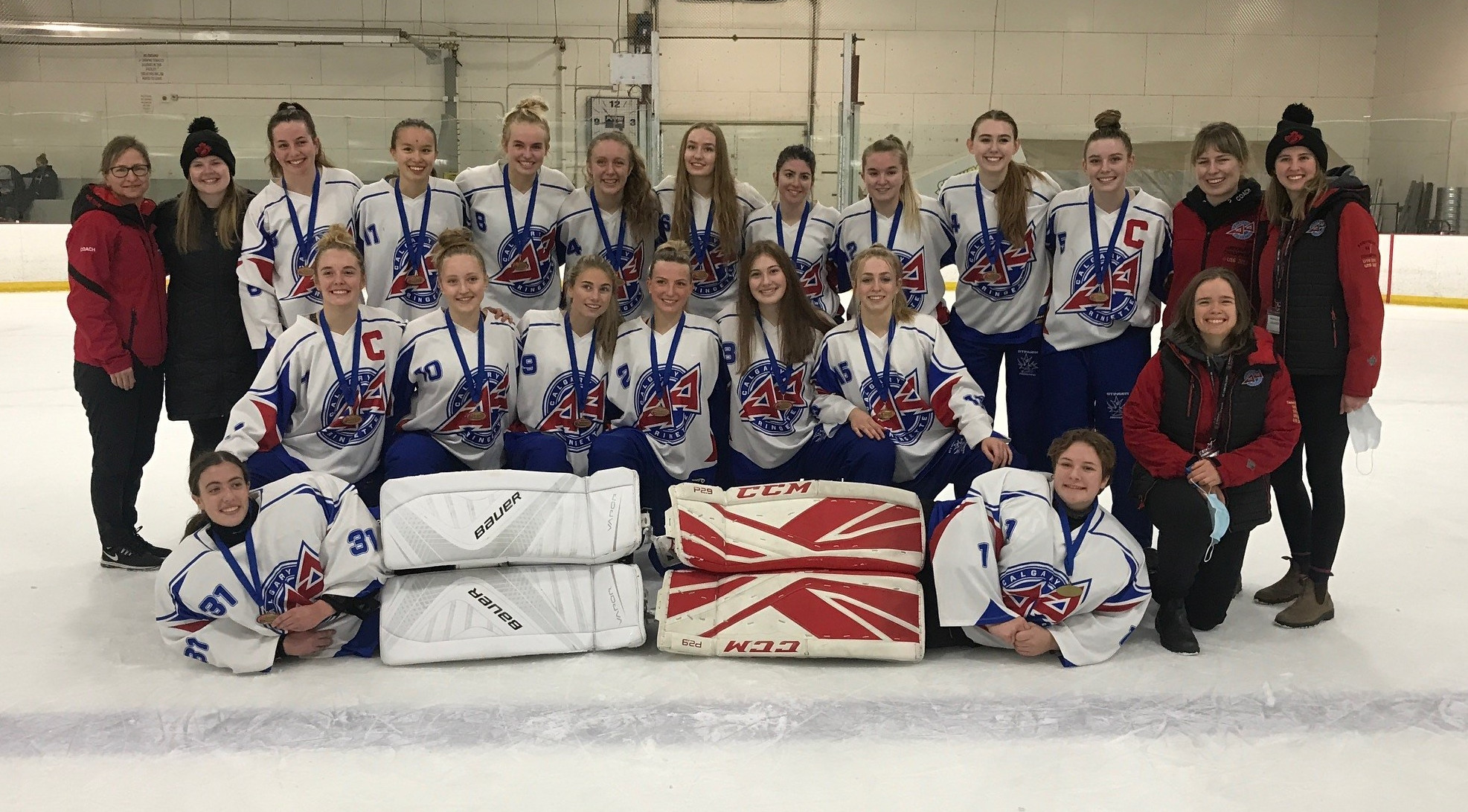 St. Albert, AB: Gold for U19AA Compete at the Turkey Ring Tournament
October 8-11 — The larch trees had turned yellow and fall weather had settled in to welcome U19AA Compete to St. Albert for the Turkey Ring Tournament. In a return to competition tournament play since winter 2020, Compete battled hard through regular tournament play and made it through to the final where they overcame fierce opposition to win the gold medal. A weekend to be thankful for many things including some great ringette.
U19AA Compete wins Gold